Who We Are
The Global Church Network is a growing team of influential leaders from the church, ministry and business worlds who are committed to fulfilling the Great Commission in our lifetime. GCN exists to uphold and advance this purpose, and to grow the community of men and women who are committed to live, believe and work together towards this common goal.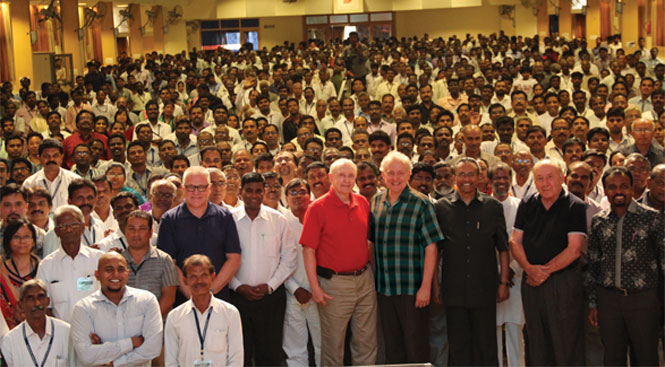 The Global Church Network movement is:
Not about steeples, but peoples
Not about fame, but faith
Not about money, but the Master
Not about spending, but investing
Not about net worth, but network
Not about philosophers but practitioners
Not about only the reached, but the unreached
Since our inception in 2001, the Global Church Network has been growing and expanding through intentional partnerships, relationship-building, and networking with Christian leaders from around the world. To date we've built connections with more than 2,400 denominations and 560,000 churches in nearly every nation.
At GCN, we're are not about doing business as usual—using old methods that did not, and cannot, finish the task. We are about embracing the new, global face of Christianity, equipping and empowering like-minded pastors and leaders, and working together to complete the Great Commission.