View the list of unreached people groups
Unreached People Groups: FAQ
What is a People Group?
Technically speaking, a People Group is a significantly large ethnic, linguistic or sociological grouping of individuals who perceive themselves to have a common affinity for one another. Across the globe, there are 16,350 total People Groups who speak 13,511 different languages.
What is an Unreached People Group?
An Unreached People Group has two distinguishing characteristics: (1) the People Group does not have a church in its midst, with adequate numbers of believers and resources, capable of evangelizing its own people: and (2) less than one percent of the People Group has accepted Jesus Christ as Savior.
Researchers for the U.S. Center of World Missions have identified as many as 10,000 cultural groups which could be considered Unreached, based on these criteria. Most of these groups are located in the 10/40 Window, the area of Africa and Asia from 10 degrees to 40 degrees latitude north of the equator. About 2,000 groups are totally Unreached—without a single known believer.
What are the largest spheres of religion for Unreached People Groups?
Most of the Unreached live in regions of the world dominated by these five religious systems: Muslim, Hindu, Buddhist, Chinese and Animist.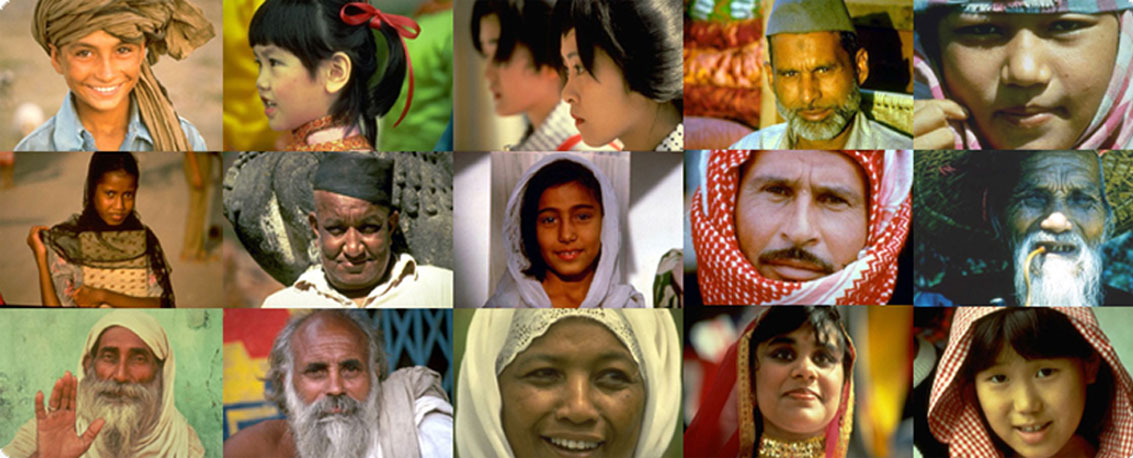 Why should Unreached People Groups be introduced to the Gospel?
The simple answer is that it's God's desire for all people to have an opportunity to respond to the Gospel. God loves the Unreached People of the world. Here are just a few of the verses from His Holy Word, the Bible, that makes His response—and therefore, ours—crystal clear:
"Therefore go and make disciples of all nations, baptizing them in the name of the Father and of the Son and of the Holy Spirit" (Matthew 28:19).
"Go into all the world and preach the gospel to all creation" (Mark 16:15).
"I tell you . . .unless you repent, you too will all perish" (Luke 13:3). • "For God so loved the world that he gave his one and only Son, that whoever believes in him shall not perish but have eternal life" (John 3:16).
"Whoever believes in him is not condemned, but whoever does not believe stands condemned already because they have not believed in the name of God's one and only Son" (John 3:18).
"Salvation is found in no one else, for there is no other name under heaven given to mankind by which we must be saved" (Acts 4:12).
How can the Unreached be reached?
There are multiple ways that each of us, as individuals, churches, ministries and businesses, can help. For example:
Pray for one of the Unreached People Groups.
Conduct research on a group.
Visit an Unreached People Group and develop friendships and contacts.
Plant a church among a group.
Share literature with a group.
Invest money in reaching a group.
"Adopt" a group and concentrate on reaching them.
Network with partners who are endeavoring to reach Unreached People Groups.
The Global Church Network is determined to reach 3,000 Unreached People Groups with the Gospel by 2030, the 2000th birthday of the Church. These 3,000 groups constitute the vast majority of Unreached People in the world. We invite you to network with us!